Learn more about AI-enabled tools for the detection, diagnosis, and management of major neurological disorders, including details of our complete AI solution.
Trial cMRI on your studies!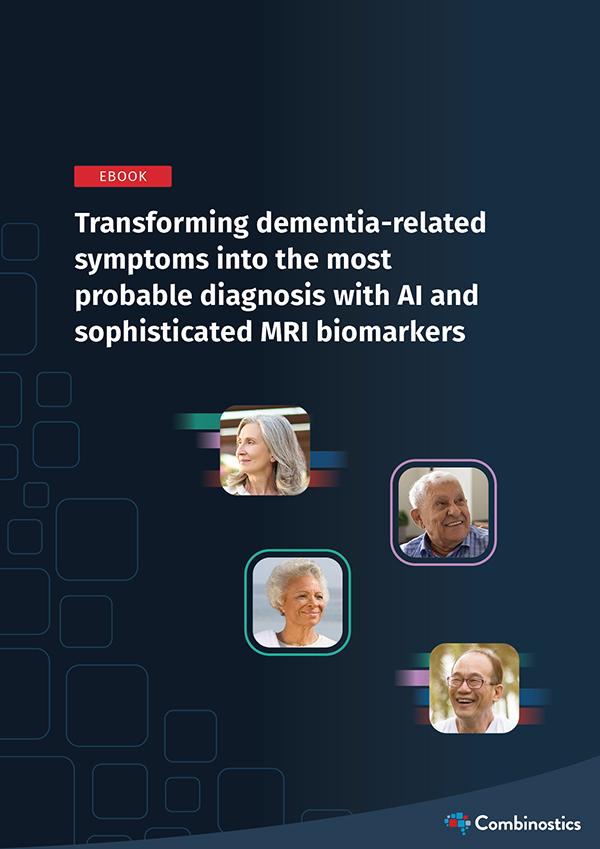 Transforming dementia–related symptoms into the most probable diagnosis with AI and sophisticated MRI biomarkers describes how AI technology on brain MRIs can support clinicians with dementia diagnoses.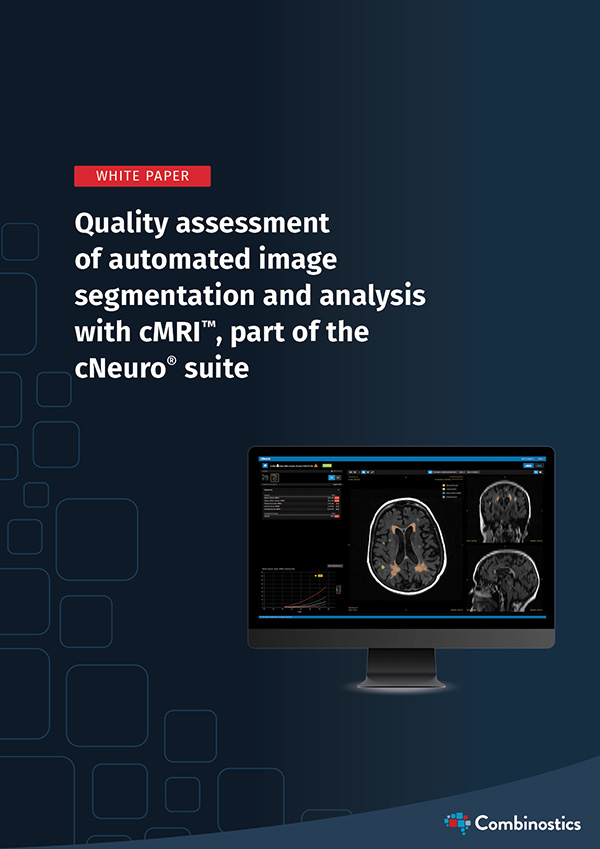 Quality assessment of automated image segmentation and analysis with cMRI™, part of the cNeuro® suite describes methods to assess the quality and performance of automated brain image segmentation.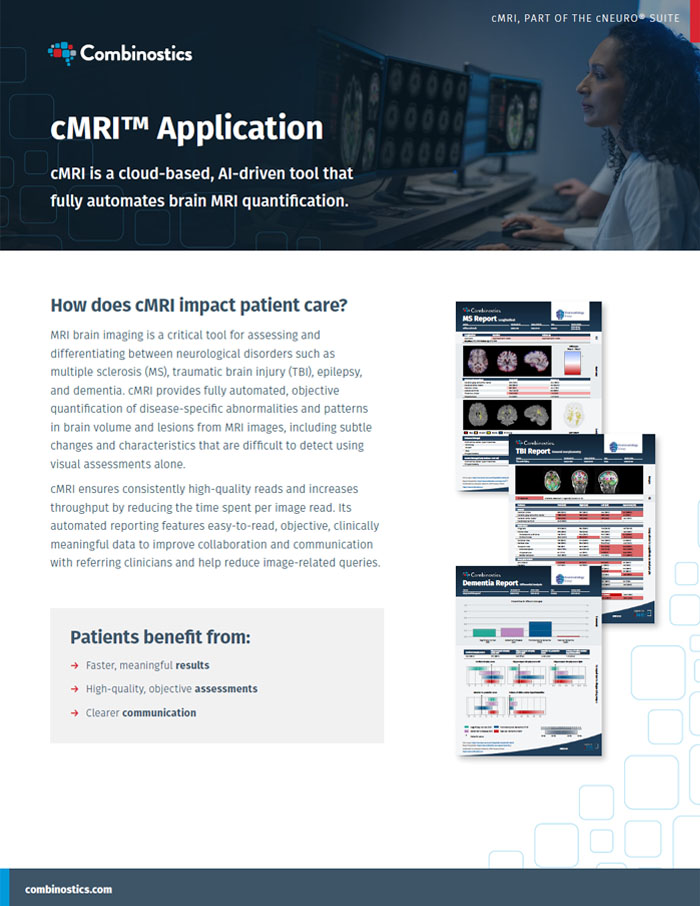 Read about cMRI, our cloud-based, AI-driven tool that fully automates brain MRI quantification.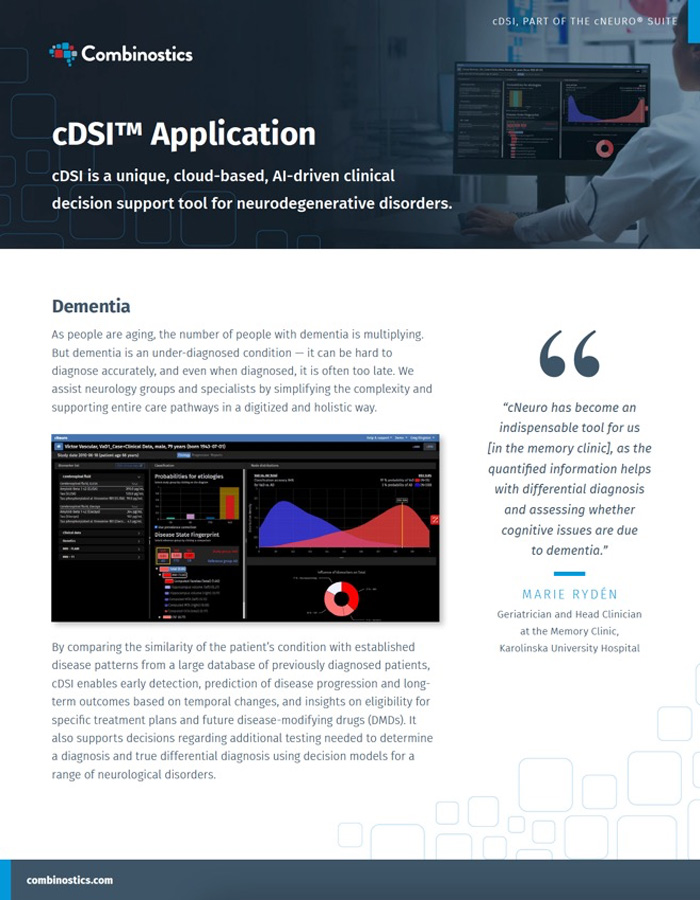 Read about cDSI, our unique, cloud-based, AI-driven clinical
decision support tool for neurodegenerative disorders.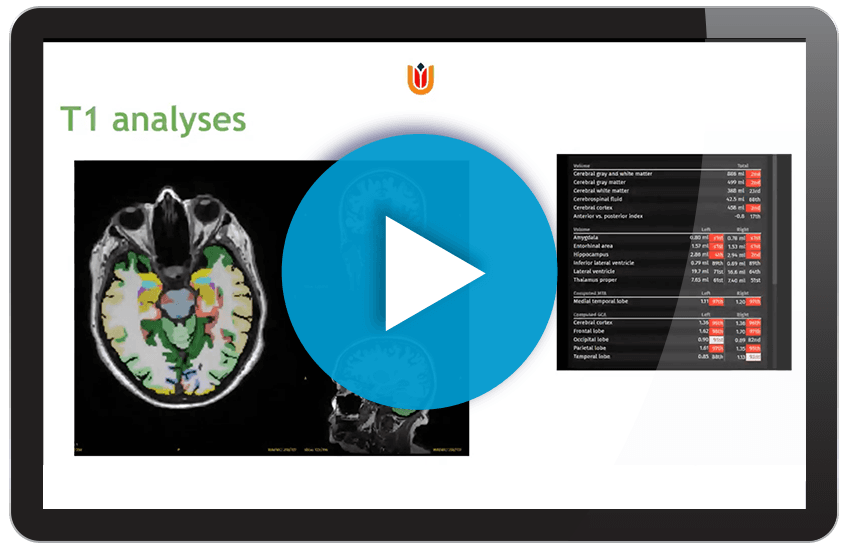 In Making data meaningful: data-driven diagnostics in neurodegenerative disorders, the speakers describe a clinical decision support system for dementia that integrates a wide range of patient data.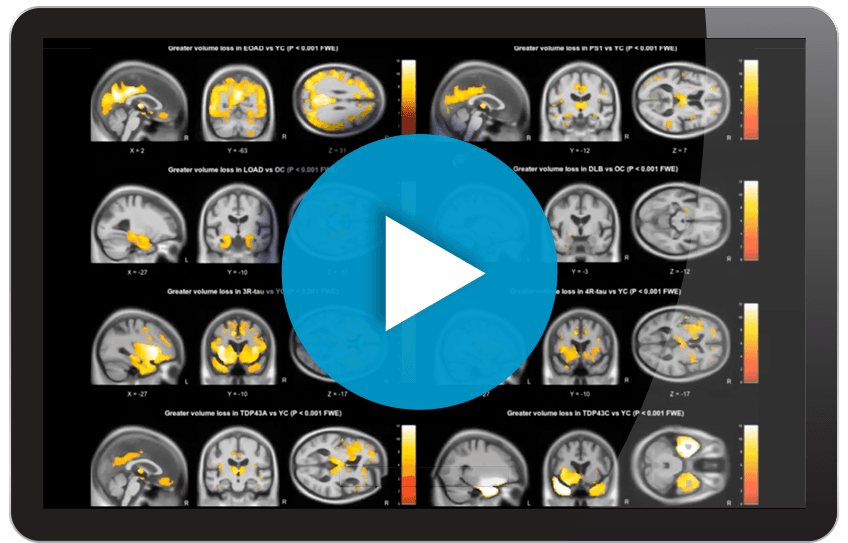 In Dementia MRI interpretation: towards quantitative assessments, the speakers discuss how quantification can help interpret MRIs from patients with neurodegenerative diseases.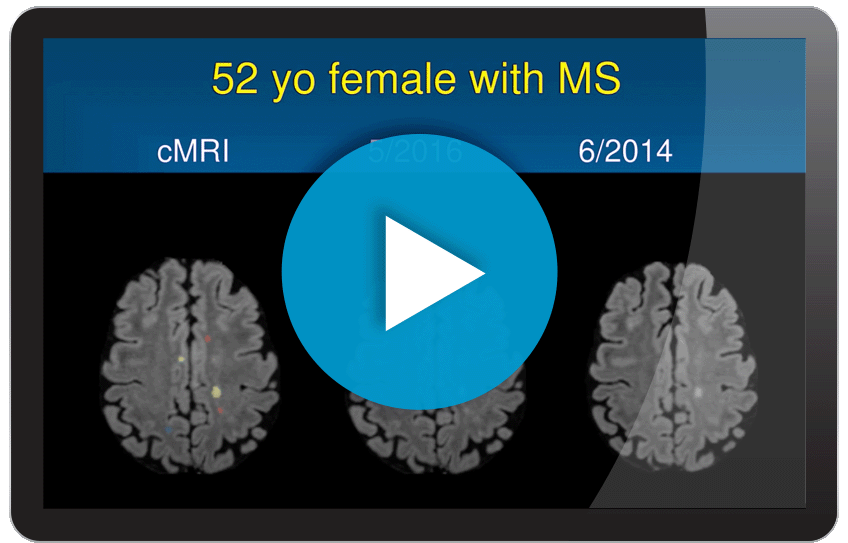 In MRI quantification: what you need to know when reading dementia and MS cases, Dr. Kevin Berger shares his insights on the value of using MRI quantification and lesion detection.